Oops, we forgot to change a link in the November newsletter! If you're looking for the Panola County GCD feature, click here.
Published October 18, 2022 by Julia Stanford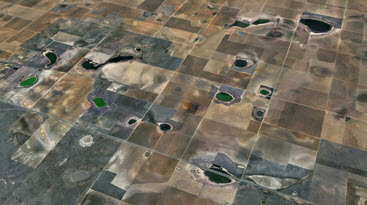 Flying over the Texas Panhandle offers a gorgeous view of majestic canyons and a patchwork of center pivot circles. If you're lucky, you'll also see a few shining blue playa lakes dotting the landscape. These playa lakes provide important, year-round habitat for birds and other wildlife, and also serve as a primary source of groundwater recharge in the thirsty Ogallala Aquifer region.
You may be questioning the existence of "lakes" in the arid, frequently drought-stricken High Plains, and that's part of what makes playa lakes so special – they provide an essential service to the environment even when they're dry. The extreme wet-dry cycle that playas experience is the lifeblood of their ecosystem. When dry, the clay soils contract and form large cracks in the bottom of the playa basin. Plant seeds and invertebrate eggs from the last wet period lay dormant in the soil, waiting for the next large rainfall to germinate and hatch. When the rain comes, the first flush of water runs into the playa and through the cracks, beginning its journey to the underlying aquifer. As the runoff continues the clay soils expand, the cracks seal, and the playa begins to fill with water. Wetland plants and invertebrates continue their life-cycle, and birds and mammals use the playa for food, water, and shelter. Of the more than 80,000 playa wetlands found in the North American Great Plains, approximately 23,000 are found in Texas.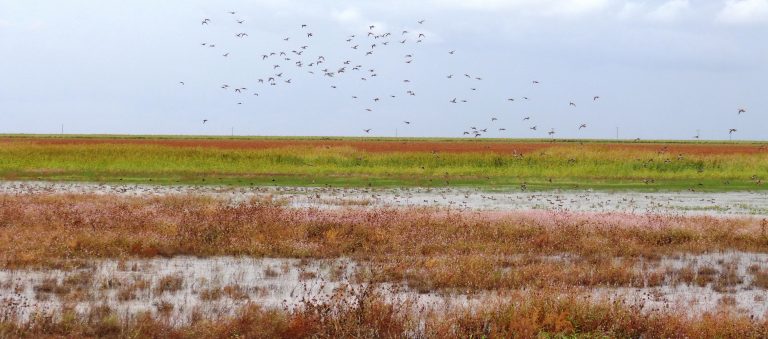 The greatest continuing threat to playas is accelerated sediment accumulation from row-crop agriculture. These sediments may interfere with the shrinking and swelling of the clay layer, which is vital to aquifer recharge. They also reduce playa volume and length of time a playa will hold water, which significantly affects the plant and wildlife community supported by the playa. Modifications such as pits, ditches, berms, and roads also pose a threat to playas by concentrating water in a smaller area, thereby reducing groundwater recharge and suitable habitat for water-dependent birds. Fortunately, there are several entities working to restore playas and enhance recharge – read on for more details on the goals and successes of these programs!
Playa Restoration
The Texas Playa Conservation Initiative (TxPCI) was founded in January 2015 to address playa resource concerns for the benefit of the Ogallala Aquifer, wildlife, and residents and producers in Texas' playa region. They work to do this by educating locals about playas and completing projects with private landowners that restore, conserve, and protect as many fully functioning playas as possible to help sustain residents and wildlife in the High Plains of Texas.
To restore valuable playa wetlands, TxPCI fills unused pits and trenches in playas at no charge to the landowner. Landowners who participate receive a one-time incentive payment per acre for restoring their playas so long as they agree not to re-pit (dig out) the playa for 10 years. This is a very landowner-friendly program that benefits the aquifer below the playa of the participating landowner. By having a healthy playa, they are doing the best thing they can do to help put clean water back into the aquifer below their land for their future use. Wildlife, including many game and non-game species, benefit from healthy playas as well. To date, 83 restoration projects have been completed, with a total of 3,425 playa and saline lake acres restored. Just in 2021 alone, 663 acres were completed, with 62 acres in the queue.

"That's a big step in one year," said Heather Johnson, Migratory Game Bird Specialist for Texas Parks & Wildlife Department. "There's a lot of restoration going on and it's happening rather quickly." Heather joined the team in April 2021 and works to enable the restoration of playas in Texas. A major part of her job is to identify interested landowners, visit their playas and work with them throughout the restoration process. In addition to acres, Heather says another measurement of success is seeing more landowners come to her with an interest in the program. The partnership has also begun to grow by bringing in other organizations. "Building those relationships with other conservation agencies and nonprofits is a good accomplishment and people are seeing what we're doing and acknowledging it," she said. "There are multi-tiered benefits — restoring these playas benefits the landscape, the water, the habitat, and the people."
Playa Education
One of TxPCI's partners is Ogallala Commons, a nonprofit education and leadership organization that works across the eight-state Ogallala Aquifer region. While Ogallala Commons programs include youth internships, food system development, and youth engagement events, they also focus on stewarding natural resources that these communities rely on – like groundwater. To spread awareness of the important role playa lakes play in the ecosystem and water supply of the region, Ogallala Commons hosts Playa Festivals for local schools upon request, and also presents a half-dozen public Playa Field Days and Stewarding Our Aquifer Field Days each year.
Playa field day attendees are treated to a few brief presentations on topics like wildlife of the playa, water resources in the area, or agricultural conservation practices. Ogallala Commons leverages partnerships to bring these presentations to their field days – presenters include staff from neighboring groundwater conservation districts (High Plains UWCD, Panhandle GCD, and Hemphill County UWCD have all spoken at these events), USDA-Natural Resources Conservation Service, Texas Parks & Wildlife Department, Texas A&M AgriLife Extension/Research, graduate student researchers, Texas Master Naturalists, and more. These presentations typically take place at an extension office or community center, and are followed by a trip out to a nearby playa for some hands-on learning. Ogallala Commons also operates an outdoor education facility that is open to the public on a 20-acre playa wetland near Nazareth in rural Castro County. Participants making the drive out to this unique Playa Classroom can touch, see, and experience a prairie wetland and learn more from interpretive panels at the classroom pavilion (photos below).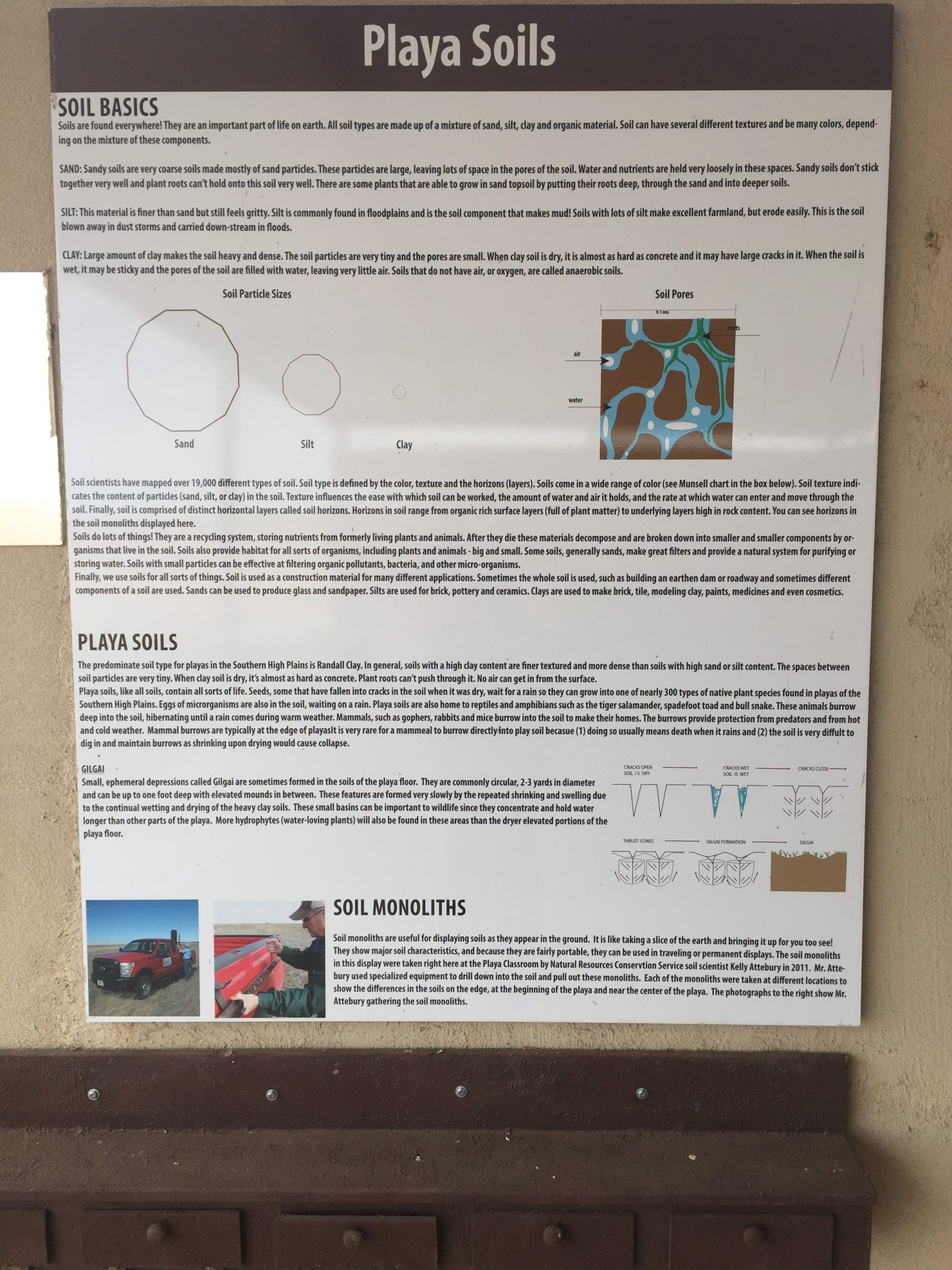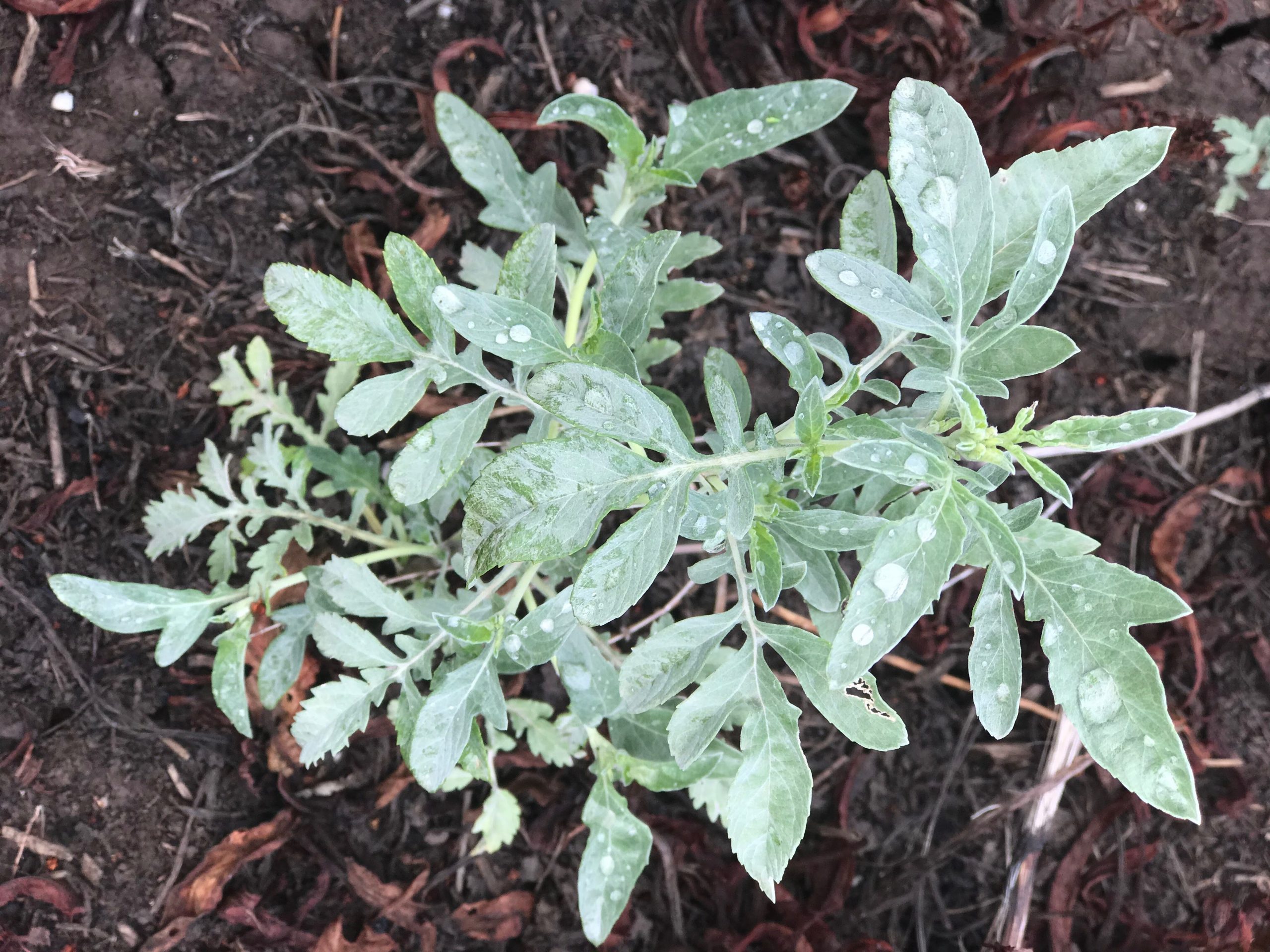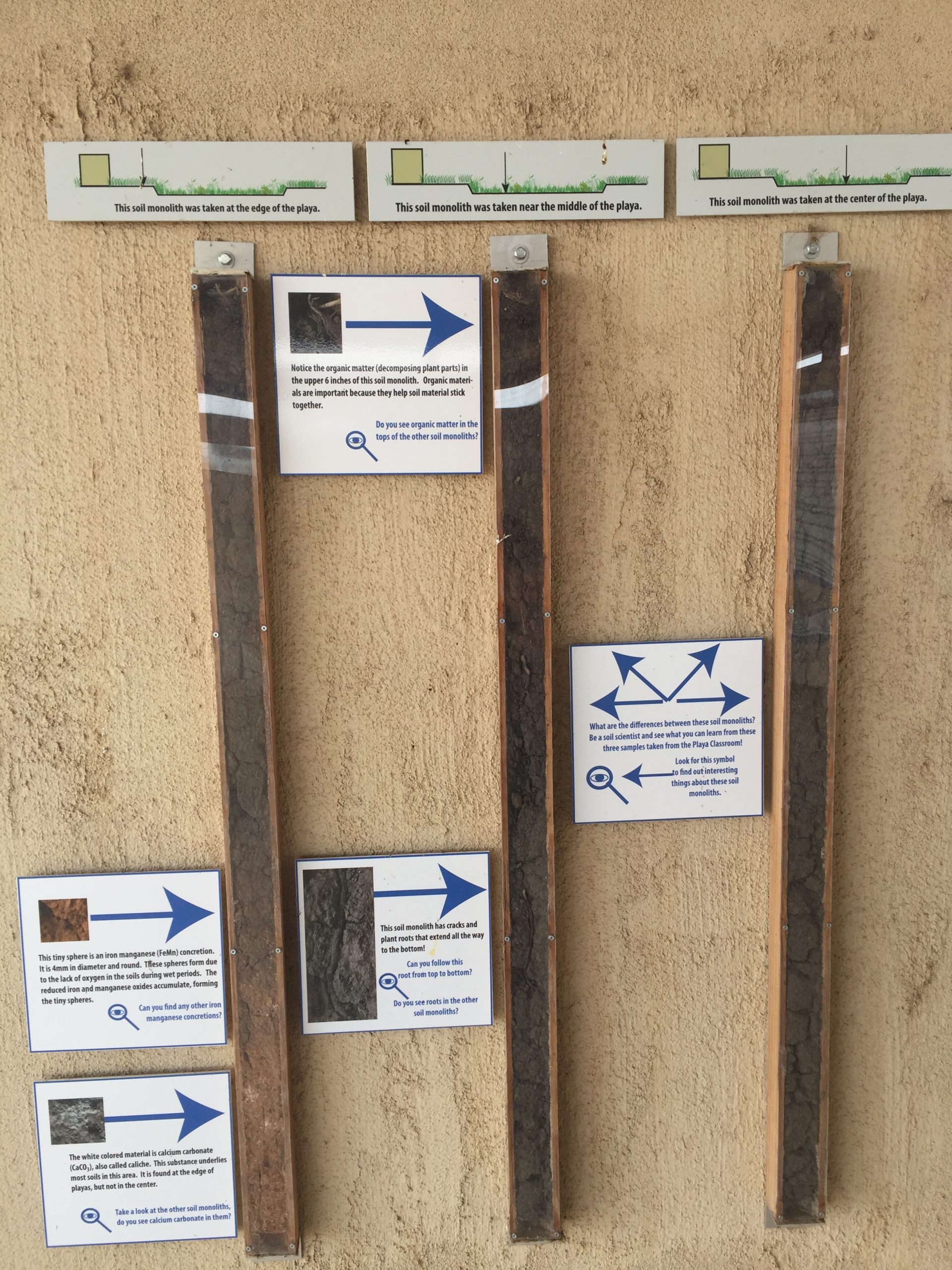 Get Involved 
To learn more about the Texas Playa Conservation Initiative and the restoration incentives available to landowners, visit https://playasworkfortexans.com/ or email Heather Johnson at heather.johnson@tpwd.texas.gov. 
If you're in the playa region, your local groundwater conservation district may have resources or technical assistance available to playa landowners as well – click here to find your GCD.
Check out the Ogallala Commons website here for information on upcoming Playa Field Days. You can also visit the Playa Classroom anytime (directions here).
Thanks to the following organizations for their contributions to this article: Texas Playa Conservation Initiative, Texan by Nature, Ogallala Commons, Playa Lakes Joint Venture
Photo credits: Google Earth, Texas Playa Conservation Initiative, Frank Venhaus, Julia Stanford, Taylor Rankin, Ogallala Commons