The Texas Groundwater Summit is the premier groundwater event in the state, bringing together a diverse group of groundwater professionals over three days to discuss emerging trends and new research. The event provides a mix of expert presentations on all areas of groundwater management, as well as networking opportunities for the groundwater community.  We expect to have over 350 groundwater industry leaders, community stakeholders, agency representatives, and elected officials in attendance. You won't want to miss it!
Texas Alliance of Groundwater Districts (TAGD) hosted the 11th Annual Texas Groundwater Summit at the Hyatt Regency Hill Country Resort in San Antonio on August 30-September 1, 2022. 
Information about the 2023 Texas Groundwater Summit will be available in the winter.
Thanks to our AMAZING sponsors!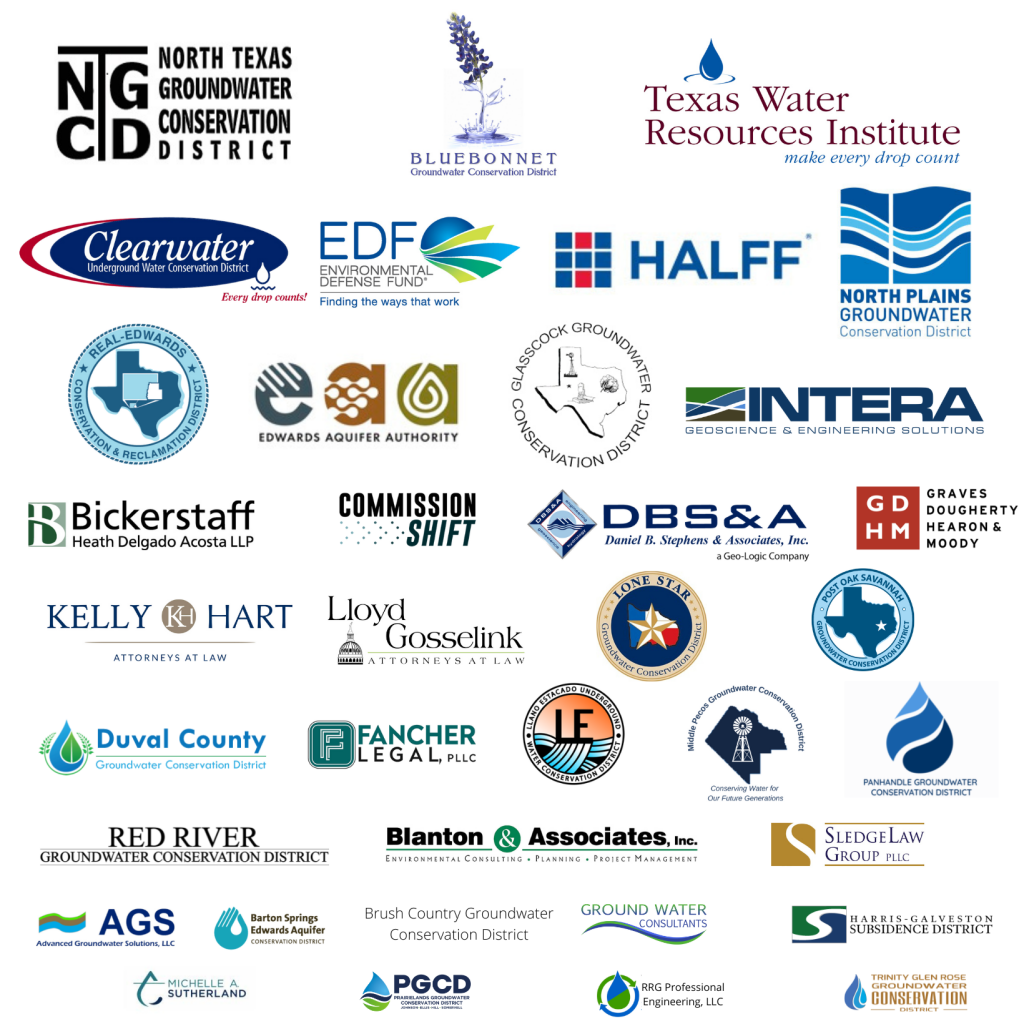 Summit Presentation Archives
Student Scholarships 
TAGD is proud to offer scholarships for interested students to attend the Texas Groundwater Summit at no cost. These scholarships are funded by member districts that are passionate about the potential of students in fields related to groundwater management. Thanks to McMullen GCD, Mesquite GCD, Northern Trinity GCD, and Trinity Glen Rose GCD for sponsoring 9 students to attend the 2022 Summit!
Who should attend the Texas Groundwater Summit?
Groundwater Conservation District staff and board members
Well drillers and well technology companies
Water providers and planners
Groundwater stakeholders, including agriculture, oil & gas, environmental and industrial
Attorneys, hydrogeologists, and engineers working in the water field
Groundwater technology experts and vendors
Undergraduate and Graduate Students
Anyone interested in the future of groundwater in Texas