MOBILE APP INFORMATION
For the 10th Annual Texas Groundwater Summit
We're thrilled to bring you a comprehensive mobile app for the 2021 Texas Groundwater Summit! Special thanks to our app sponsor, North Plains GCD. Please view the video tutorial to the right to download the Texas Groundwater Summit app. To view links to the Socio app on the App Store or Google Play Store or have a link sent to your smartphone, click here.
We encourage you to download the app and build your profile before the event – complete the Pre-Event Challenge in the app for a chance to win a prize!
Socio has a collection of support articles for app users. If you're having trouble building your profile or making connections, check out the "Getting Started" section of the Socio App Help Center here.
Need help once you're at the Summit? Visit the registration table and staff will help you.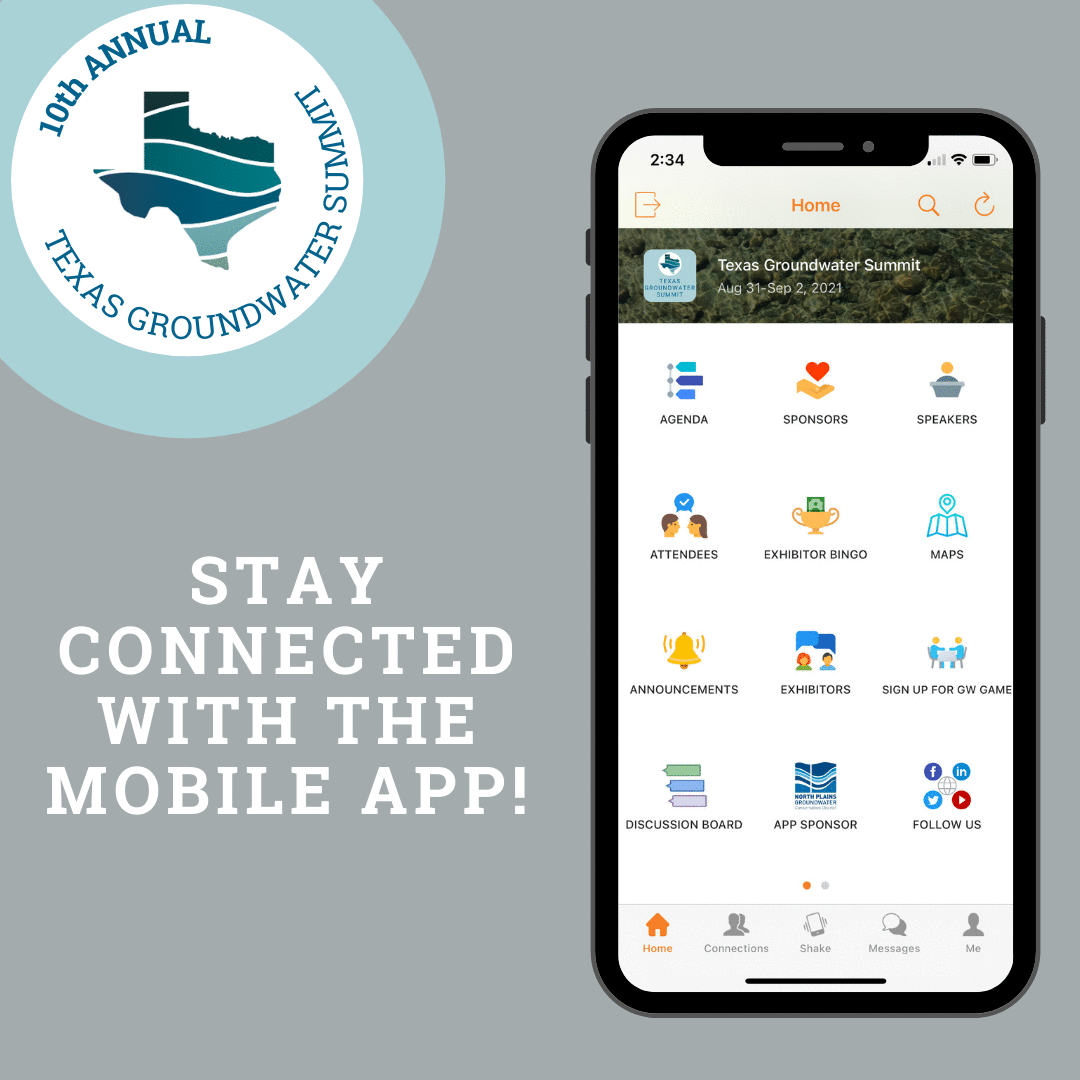 Thanks to our Mobile App Sponsor!